MISSOULA FIRST
UNITED METHODIST CHURCH
CELEBRATING GOD'S LOVE SINCE 1871
Our church went through a massive renovation from 2016-2018.
The plumbing, wiring, heating, kitchen and bathrooms were all upgraded.
On Sunday morning our newly enclosed front entrance has steps
up to the sanctuary level or down to Fellowship Hall.
The elevator is just off the back entrance and
will take you to all the floors of the church building.
We have handicapped accessible bathrooms and
Hearing assisted devices are available during worship.
During the week the back door is usually open
from 9-12 Monday-Thursday but Closed on Friday.
If the back door is locked, call the office at 549-6118.
The office and sanctuary are located on the first level,
from the back entrance, go up the stairs to the first landing
and turn left. If using the elevator push floor 1.
​
Click on logos below to go to that site.
​
​
​
​
​
YOU ARE INVITED TO JOIN US
​
​
​
​
​
​
We have resumed in-person worship and up to 80 may attend.
No RSVP needed, but please wear a mask and
bring your own communion elements.
​
Reopening Guidelines and Information
For those who do not wish to attend in person church.
it will be available online by ZOOM, Zoom Call or Facebook Live.
Communion is held each Sunday and all attending
are invited to share in the meal by bringing something to eat and drink.

​
​
Pastor John will lead a Tuesday morning class
at 10 a.m. in the fall.
Register by emailing the church.

​
​
​
Click on logo below for news
Upcoming
Events
Details in the newsletter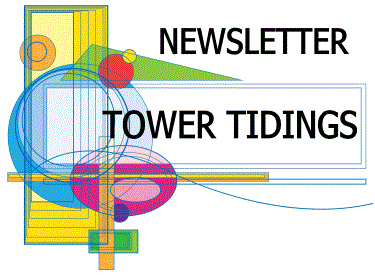 Pledge Drive for Building Fund
- Information
​
May Events via Zoom and in person
6 UMW Luncheon Meeting, Stone of the Accord, 11:30 a.m.
13 Ruth Fellowship, 10 a.m.
19 Vesper Circle, Bonner Park, 1 p.m.
20 Gems Fellowship, 6 p.m.
25 UMW Book Group, 11 a.m.
Weekly Events via Zoom and in person
Sunday - Children's Church 10 a.m. Worship 10:30 a.m. (recordings on Facebook
or on the church website)
In person worship - 80 person capacity-no RSVP needed.
Sunday - FUMY 6:00 p.m. via Zoom Summer break June-August
Tuesday - Friday Morning Meditations 8 a.m. Summer break June-August
(recordings on Facebook or on the church website)
Tuesday - Pastor John's class - Summer break June-August
​
​
​