MISSOULA FIRST
UNITED METHODIST CHURCH
CELEBRATING GOD'S LOVE SINCE 1871
Our church went through a massive renovation from 2016-2018.
The plumbing, wiring, heating, kitchen and bathrooms were all upgraded.
On Sunday morning our newly enclosed front entrance has steps
up to the sanctuary level or down to Fellowship Hall.
The elevator is just off the back entrance and
will take you to all the floors of the church building.
We have handicapped accessible bathrooms and
Hearing assisted devices are available during worship.
During the week the back door is open from 9-12 Monday-Thursday
but Closed Friday.
If the back door is locked call the office at 549-6118.
The office is located on the first level,
from the back entrance go up the stairs to the first landing
and turn left. If using the elevator push floor 1.
​
​
​
​
​
​
​
YOU ARE INVITED TO JOIN US
We are located in downtown Missoula at 300 East Main St.
Sunday Service is at 10:30 a.m. in the Sanctuary
The main entrance has a stairway up to the Sanctuary or down to Fellowship Hall.
There is an elevator just inside the back door that will take you to all floors of the building.
Communion is held each Sunday and all attending are invited to God's Table to share in the meal.
Nursery care will be available to those 5 and under during the services.

OPEN HEARTS
OPEN MINDS
OPEN DOORS
The Gentle Side of God – 1-12-20
Upcoming
Events
Details in the newsletter
​
​
January Events
5 -31 Fill the Food Bank Pantry Collection
9 Ruth Fellowship, 10 a.m.
10 UMW Executive Board, 10 a.m.
14 Tower Tidings Deadline
15 Vespers Circle, 1 p.m.
16 GEMS Fellowship, 6 p.m.
18 We're Almost Home, St. Anthony's
19 Paperless Sunday
20 Building our Future, noon
20 Martin Luther King, Jr Day Celebration
21 Trustees, 7 p.m.
28 UMW Book Group, 11 a.m.
31 Point in Time Breakfast, 6:30 a.m.
31 Project Community Connect
​
​
Weekly Events
Sunday Adult Class 9:00 a.m.
Worship, 10:30 a.m.
Children's Sunday School, leave from worship
Tuesday Adult Classes 10 a.m. and 7 p.m.
Wednesday - FUMY, 5:30 p.m.
JuBELLation, 6:00 p.m.
Choir, 7:00 p.m.
​
​
​
​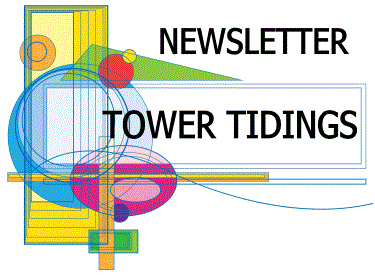 Click on logo below for news