MISSOULA FIRST
UNITED METHODIST CHURCH
CELEBRATING GOD'S LOVE SINCE 1871
Our church went through a massive renovation from 2016-2018.
The plumbing, wiring, heating, kitchen and bathrooms were all upgraded.
On Sunday morning our newly enclosed front entrance has steps
up to the sanctuary level or down to Fellowship Hall.
The elevator is just off the back entrance and
will take you to all the floors of the church building.
We have handicapped accessible bathrooms and
Hearing assisted devices are available during worship.
During the week the back door is open
from 9-12 Monday-Thursday but Closed Friday.
If the back door is locked, use the speaker next to the door
or call the office at 549-6118.
The office and sanctuary are located on the first level,
from the back entrance go up the stairs to the first landing
and turn left. If using the elevator push floor 1.
​
​
​
​
​
​
​
YOU ARE INVITED TO JOIN US
​
​
COVID 19 precautions are being taken at our church.
We will not be meeting at the church
but will turn to technology to connect us
until we are allowed to meet again.
Communion is held each Sunday and all attending
are invited to God's Table to share in the meal on Zoom.
​
Sunday Service is at 10:30 a.m. online by ZOOM, Zoom Call or Facebook Live.
Click the red button for details.
​
​
​
​
​
We have two part time job openings: Administrative Assistant and
Director of Children and Youth Ministries Job Descriptions Application
​
To view recorded services and devotions
click on the buttons below
​
​
​
​
​
Pastor John is leading a Tuesday morning class at 10 a.m.
Topic to be announced soon - Register by emailing the church.
Jana Staton will lead an online class; dates and topic to be announced soon.
We are slowly reopening the church with no more than 50 in attendance.
If you would like to attend a Sunday Service please call the office
549-6118 to reserve a space. All attending will be required to wear a mask.
Communion will be held but each participant will bring their own cracker and water.
There will not be a coffee hour following the service
and people are asked to stay six feet apart.
​
We are located in downtown Missoula at 300 East Main St.
The front entrance has a stairway up to the Sanctuary
or down to Fellowship Hall.
There is an elevator just inside the back door that will take you
to all three floors of the building.
​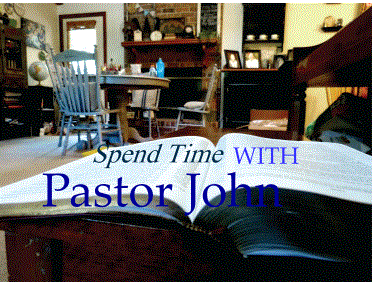 Upcoming
Events
Details in the newsletter
Click on logo below for news
AUGUST Events
9 Habitat for Humanity Information session, 1 p.m.
11 Habitat for Humanity Information session, 7 p.m.
13 #StillInMission Episode 11 REGISTRATION
14 Friday Nite Out at Avery's 6:30 p.m.
SEPTEMBER Events
10 Ruth Fellowship Zoom Mtg 10:00 a.m.
17 AD Council 7:00 p.m.
​
OCTOBER Events
9 Mountain Sky Conference Foundation Grant Program deadline
​
Weekly Events
Sunday Worship, 10:30 a.m.
Tuesday Adult Class 10 a.m.
Thursday Adult Class 10 a.m.