MISSOULA FIRST
UNITED METHODIST CHURCH
CELEBRATING GOD'S LOVE SINCE 1871
Christmas Giving
Christmas Shoeboxes for Blackfeet United Methodist Parish
Bring to church by December 8th at noon.
They are also collecting money for firewood for their elders.



Our church has just undergone a massive renovation.
The plumbing, wiring, heating, kitchen and bathrooms have all been upgraded.
On Sunday morning the new front entrance has steps
up to the sanctuary level or down to Fellowship Hall.
The elevator is just off the back entrance and
will take you to all the floors of the church building.
We have handicapped accessible bathrooms and
Hearing assisted devices are available during worship.
During the week the back door is open from from 9-12 Monday-Thursday
but Closed Friday.
If the back door is locked call the office at 549-6118.
The office is located on the first level,
from the back entrance go up the stairs to the first landing
and turn left. If using the elevator push floor 1.
​
​
​
​
​
​
​
YOU ARE INVITED TO JOIN US
We are located in downtown Missoula at 300 East Main St.
Sunday Service is at 10:30 a.m. in the Sanctuary
The main entrance has a stairway up to the Sanctuary or down to Fellowship Hall.
There is an elevator just inside the back door that will take you to all floors of the building.
Communion is held each Sunday and all attending are invited to God's Table to share in the meal.
Nursery care will be available to those 5 and under during the services.

OPEN HEARTS
OPEN MINDS
OPEN DOORS
Praying for Your Oppressor -- 10-13-19
Upcoming
Events
Details in the newsletter
​
​
November Events
3 - Daylight Savings Time ends
6 - UMW lunch, 11:30 a.m. Mustard Seed, Southgate Mall
8 - Friday Nite Out, 6:30 p.m.
10 - Foundation Annual Meeting, noon
10 - 16 Family Promise
12 - FUMY UM food pantry drive ends
14 - Ruth Fellowship, 10:00 a.m.
14 - Stephen Ministry, 5:30 p.m.
14 - Youth Pack, 5:30-9:30 p.m.
18 - Administrative Council, 7:00 p.m.
19 - Mission & Outreach Comm., 1:30 p.m.
19 - Trustees, 7:00 p.m.
20 - Vespers, 1:00 p.m.
21 - GEMS Fellowship, 6:00 p.m.
26 - UMW Book Group, 11:00 a.m.
27 - Thanksgiving Eve Prayer Service Information
December Events
1 - Bell Choir Christmas Concert, 3 p.m.
22 - John Floridis Concert, 7 p.m.
30 - Jan 1 Slow Snow Camp at Flathead UMC Camp
​
Weekly Events
Sunday Adult Class 9:00 a.m.
Worship, 10:30 a.m.
Children's Sunday School, leave from worship
Tuesday Adult Classes 10 a.m. and 7 p.m.
Wednesday - FUMY, 5:30 p.m.
JuBELLation, 6:00 p.m.
Choir, 7:00 p.m.
​
​
​
​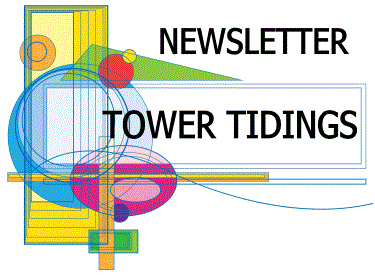 Click on logo below for news